Its September 1st and its time for new sketches from
MSW
I am so excited that we have our new and our regular designers joining forces together to create with new sketches. I have created a two pages for our designers with thier Bio and Photos. You can check it out
HERE
(Layout Designers and
HERE
(Card Designers)
I have created a new team called the Inspiration Team that will be helping me bring the sketches to a new light. I will be posting twice a month (10th and 20th) a tutorial/tip on how to use sketches in different ways called
INSPIRATION STATION
. So stay tune for that on the 10th.
We are wrapping up our
ABC Summer Crop
and it has been amazing. We had over 40 participating in the crop and over 500 creations in the gallery. I want to thank the DT Coordinators- Nicole Wise and Suzann Jones for organizing the crop and making the challenges amazing for our members. I also want to thank our sponsors and our members for joining in the fun.
Here is your September 1st Layout Sketch
Here is what the designers did with it
Here is the September 1st Card Sketch
Here is what the designers did with it
Please Welcome Lisa Rounds as GDT for September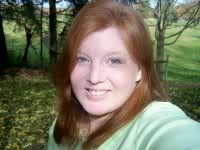 Hi, my name is
Lisa Rounds
and I am so excited to be the September Guest Designer for My Sketch World. I have a wonderful husband Mark (who puts up with my scrapbooking hobby, lol!), two beautiful little girls (who are the subjects of most of my pages), and a cat named Ginger. We live in a small village about an hour south of Buffalo, NY. I have been scrapping for about 13 years now and still love it, just wish that I had more time to scrap without "little" interruptions! I don't know what my style of scrapbooking is, just maybe plain and simple and linear........sometimes I can get a little extravagent, but it doesn't seem to happen very often, lol! I love working with sketches and Lucy here at MSW has some wonderful ones to work with! I can't wait to get to know you all better and see all of your amazing creations! I hope to inspire you in some way or another as well, either thru my pages or through encouragement on the boards! Thank you MSW for this opportunity! God bless!
BLOG:
http://scrapadoodlershappenings.blogspot.com/
We have a new place for all my sketches...thats 548 Sketches in one place for YOU. Just
CLICK HERE
to go
MSW SKETCHES