I am so excited that Lucy has asked me to be a part of the blog. I see alot of familiar faces on the forum and the design teams as well. I also see alot of people I don't know yet and I am looking forward to getting to know each of you too.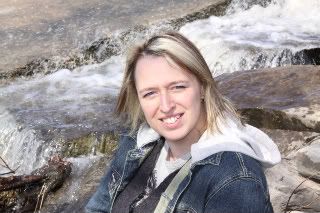 My name is Tara Thynne aka
Thynner
to most of you. I have my own
blog
that I hope you will visit as well. I offer up lots of challenges and prizes. I will be here to inspire you and challenge you here as well. You will be seeing me post a few times a month. I will be posting some inspiration based on Lucy's wonderful sketches. I have not only been a friend of Lucy's for a long time now but, I am also a fan.
I have three girls who are very close to one another. The twins, Emmy and DD are 9 and Paige is 7. I have been married to my soul mate for 12 years now and I adore my family. I find scrapping to be my sanctuary from the everyday chaos of raising a family. It is my quiet time at the end of the day. I love trying new and interesting things on my pages and in my designs. I have been on various design teams for almost 5 years. I have been responsible for many new and exciting things. I have organized crops, contests, challenges and have been blessed with making new friends. I have been fortunate to have my layouts published in magazine and online galleries. I hope to take all the wonderful things I have learned and shared with the amazing team and members here at My Sketchworld!
Watch for my first post later tonight. I have a challenge, a mini tutorial and of course a RAK as well.
~Tara~