I love using Lucy's sketches. I have been using them for so long they feel like home.
I used the May 1st Sketch to create this layout: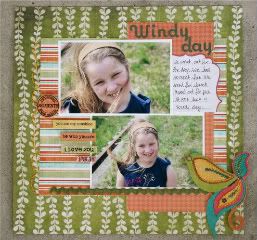 Did you take a close look at it? Notice all the wonderful hand stitching? I hope so. I am going to walk you through using hand stitching on your layouts.


Gather up some supplies:

Paper and die cuts ( I used My Minds Eye)
Embroidery thread (DMC)
Needle
Paper Piercer ( You can use a thumb tack)
Pad for piercing ( mouse pad works well)
Bazill stitch Template ( these are great)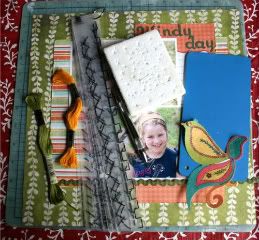 1. Use your piercer and pierce holes by hand on your die cut image. The more holes you punch.... the more stitching you will be doing. :) Thread your needle and stitch through your holes.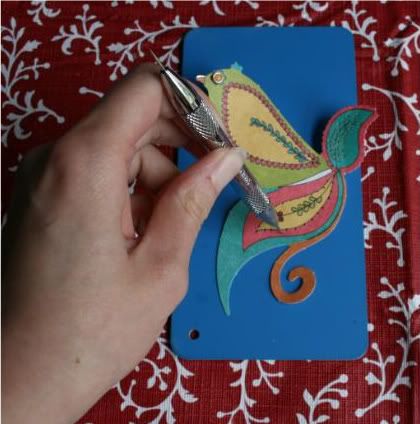 Close Up: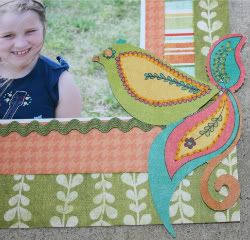 2. Using the Bazill Stitch Template I pierced holes along the left hand side of my layout. I chose the scalloped edge. Love this one. Stitch through your holes.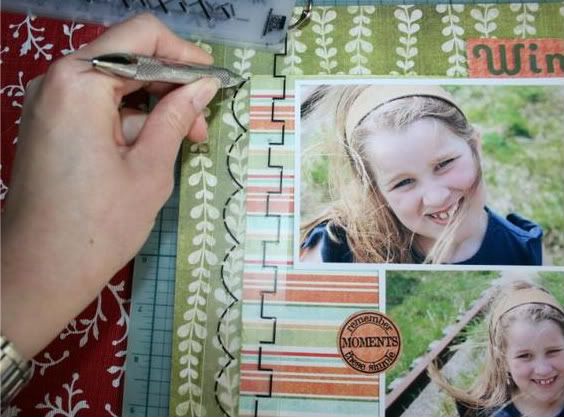 **If you do not have a Stitch Template then you can draw a design lightly in pencil and poke your holes.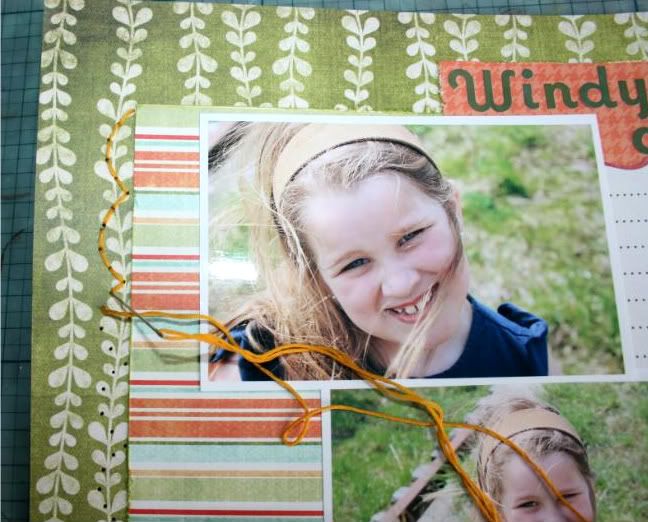 Close Up:


Tips:
*Be sure to either knot your stitching or adhere on the back of your layout. Otherwise you risk your stitches unraveling.
*If you do not have a stitch template you can draw a design by hand in pencil and poke your holes freehand.
* The thicker your thread the more bold your stitching will appear.
*Stitch your alphas for a bold, textured title feature.
*Bazill makes amazing templates. Not only do they have border templates but shapes and even word templates. Way cool!
*You can also stamp an image and poke your holes.

Challenge #1: I would like to see you do some hand stitching on your layout!! Be brave and try this easy to do technique. You can use any of Lucy's featured sketches as the foundation of your layout. Load your layouts in the gallery and email it to me at thynner5@yahoo.ca. Be sure to put Lucy's Blog Challenge in your subject line.
You will earn a ballot for a Blog RAK!! How would you like to have some Bazill Stitch templates and some stamps?? Cool eh?!
Look for another Blog challenge after the next sketch reveal!
Due: June 1st.
~Tara~