March-May GDT- Jen Roseman
I am
Jen Roseman
from Pennsylvania and I am single mom of 3 wonderful boys. I have been scrapbooking since 2000 and I LOVE it. I have been addicted to scrapbooking, card making, and other paper crafting projects. Since i have joined MSW I have really found alot of great people! I have been involved in blog hops now and i was published in Making Cards Magazine just recently. The memebers and owners of MSW are awesome!
Blog
:
http://www.memorieswithjen.blogspot.com/
November GDT - Kristen Hallenbeck
I'm Kristen Hallenbeck and I am looking forward to being the November Guest Designer for My Sketch World. I am from Albuquerque, New Mexico and have lived here for over 10 years. I met and married my husband Scott almost 10 years ago and we have two great kids, Garrett (7) and Caden (5). I scrapbook about them a lot! We also have a cat, Sierra who is 15 1/2 years old and a dog, Savannah, who thinks she's still a puppy (she's 6 years old). I have been scrapbooking and card making since my daughter was born, so for about 5 years now. I really love using my Cricut machine and I design a lot of my own cutting files to use on it. I also love making 3-D projects with the Cricut. When I scrapbook I would say about 90% of the time I am using a sketch to create my pages and Lucy's sketches are the best! I was on the card DT way back when the forum was just started by Lucy. It was so much fun then and I'm sure it will be just as fun now!
The My Sketch World forum is one of the best forums that I am a member of and you won't find a nicer group of ladies to chit chat and share ideas with anywhere else. I can't wait to see what everyone does with the sketches this month. Thanks for giving me another opportunity to participate on the design team again.
October Guest Designer- Tonya Boone
Hey Ya'll... I am so excited to be this months GDT for October. I am a sketch junkie, and I LOVE Lucy's sketches so much. I have been scrapbooking for about 10 years now. I have been in a slump lately so I am hoping things will get better for me. We all go through these times in creating. I am looking so forward to meeting new faces this month. My crazy family David, Cole, Jameson and Ivy keep me pretty busy. We live in Jesup, Ga.. A small town, Savannah is about 30 minutes away. I love going to my church, cooking, facebook, games, and spending as much time as I can with my family. I work two jobs a night job and a part time day job. Coffee is my best friend. I hope to meet some new friends this month and some old friends. Thank you so much for this wonderful oppurtunity
September Guest Designer - Lisa Rounds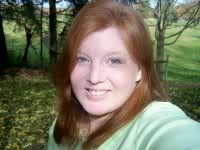 Hi, my name is
Lisa Rounds
and I am so excited to be the September Guest Designer for My Sketch World. I have a wonderful husband Mark (who puts up with my scrapbooking hobby, lol!), two beautiful little girls (who are the subjects of most of my pages), and a cat named Ginger. We live in a small village about an hour south of Buffalo, NY. I have been scrapping for about 13 years now and still love it, just wish that I had more time to scrap without "little" interruptions! I don't know what my style of scrapbooking is, just maybe plain and simple and linear........sometimes I can get a little extravagent, but it doesn't seem to happen very often, lol! I love working with sketches and Lucy here at MSW has some wonderful ones to work with! I can't wait to get to know you all better and see all of your amazing creations! I hope to inspire you in some way or another as well, either thru my pages or through encouragement on the boards! Thank you MSW for this opportunity! God bless!
BLOG:
http://scrapadoodlershappenings.blogspot.com/